novembre 2019
Tea Gift Box
Celebrate the magic of the holidays with Verlet's Christmas tea selection.
3 exceptional teas presented in an exquisitely illustrated aubergine toned box.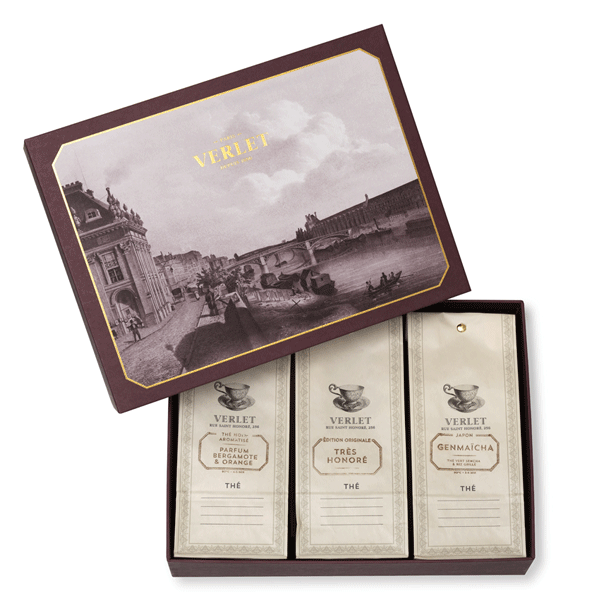 3 teas, 3 colours
A black tea and a green tea to be enjoyed all day long, from breakfast to early afternoon.
A velvety blue green tea, lighter and perfect for the evening.
Genmaicha is an extraordinary single origin Japanese pure green tea. A subtle blend of Sencha green tea with toasted rice.
Bergamot & Sweet Orange is in the purest Russian tradition a blend of black teas from Central Asia, perfumed with bergamot and sweet orange.
Très Honoré, a delicate, exclusive and original blend of oolong tea from Vietnam, enhanced by subtle chestnut and vanilla aromas and sprinkled with mallow buds.
Tea Gift Box : 50€
chevron_leftReturn to news