janvier 2019
Bourbon Pointu from New Caledonia, an exceptional coffee
The 2018 harvest of Bourbon Pointu from New Caledonia has arrived! A rare coffee with a fascinating history.
For coffee, everything depends on the bond between man and the land. The history of Caledonian coffee goes back to 1862 when Adolphe Bouton, an agricultural engineer, introduced 60 000 coffee plants to New Caledonia: Arabicas Typica and Bourbon Pointu, subsequently called Café Le Roy. In the 20th century there were many devastating periods such as the « rust » epidemic in 1911 which wiped out most of the Arabica plants. These were followed by glorious periods, the apogee between 1931 and 1960.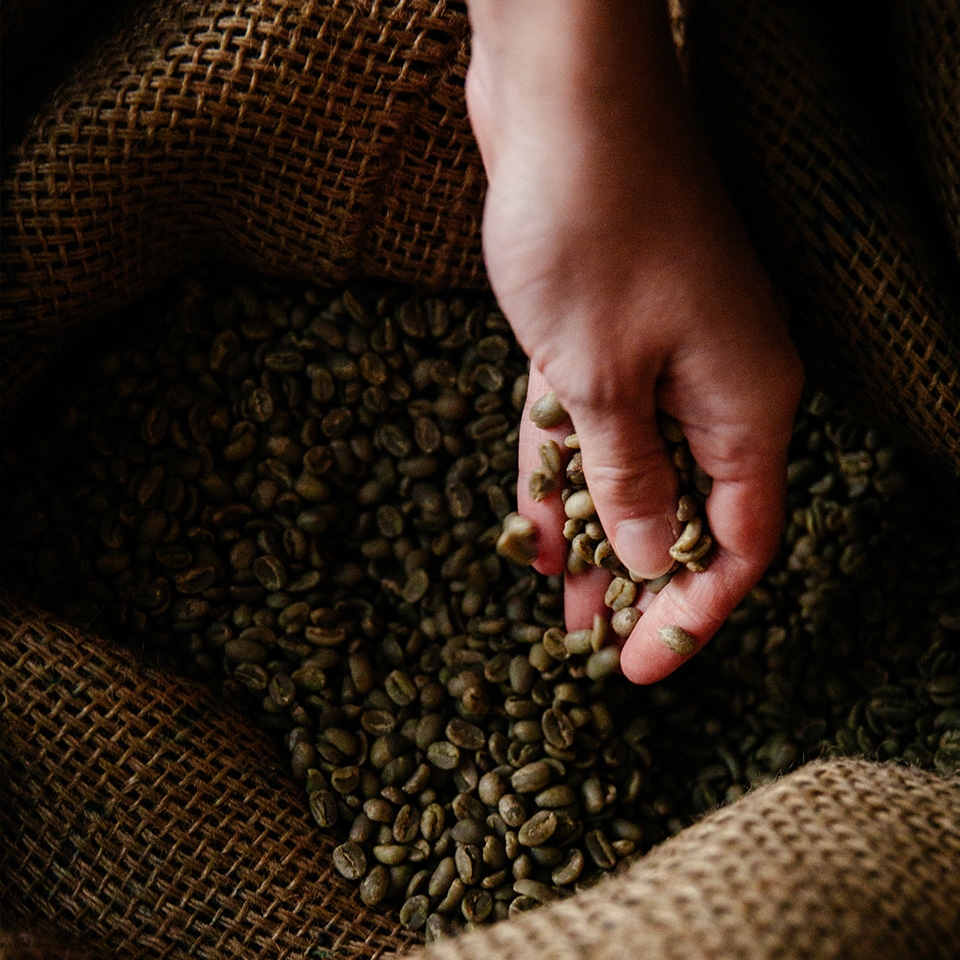 In 2000, Jean-Paul Belhomme, a pharmaceutical doctor, reopened Domaine Ida-Marc, ideally situated north of Noumea. The roots and plants of Bourbon Pointu which had survived weather extremes were brought to this enchanted plantation which is nestled on airy, shaded, red shale slopes. The 30 000 plants currently in the domain, which today spans 14 hectares, were patiently, one by one,  planted by hand. The plants have small leaves and elongated pointed beans, hence the name Bourbon Pointu.
Courage, tenacity and passion, Jean-Paul Belhomme has all the qualities which allowed him to make New Caledonia an exceptional region for coffee cultivation.
His experience as a geneticist prompted him to select varieties of Bourbon Pointu resistant to « coffee rust ». As a result, perfect conditions combine to produce an exceptional coffee: hardy plants cultivated by selective breeding such as Coffea Arabica Laurina known as Bourbon Pointu, elevated slopes, hand harvesting with rigorous selection, followed by sun drying.
Subtle aromas and a low level of caffeine make Bourbon Pointu unique. Its delicacy, rich and complex taste, absence of bitterness and silky mouthfeel places it amongst the exceptional and exquisite gourmet coffees. Sir Winston Churchill who famously said, « My tastes are simple: I am easily satisfied with the best », was an enthusiastic fan.
Bourbon Pointu is roasted rue de Montpensier by Eric Duchossoy, and custom ground on request. Discover on our online boutique and at Café Verlet, 256 rue Saint-Honoré.
chevron_leftReturn to news