janvier 2019
Panama La Torcaza: Verlet's coffee tart
Carl Marletti has been delivering exquisite pastries to Verlet from his jewel like patisserie rue Censier for the past six years: religieuses, lemon tarts, a sublime Ghana tart, baba au rhum, Lily Valley… as well as his latest creation made exclusively for Verlet; a beautifully executed coffee tart: Panama La Torcaza.
Our roaster and Carl Marletti first met when Carl was head pastry chef at the Hotel Intercontinental. Whirlwinds of creativity with boundless curiosity, they passionately shared their discoveries and together imagined inspiring and harmonious creations.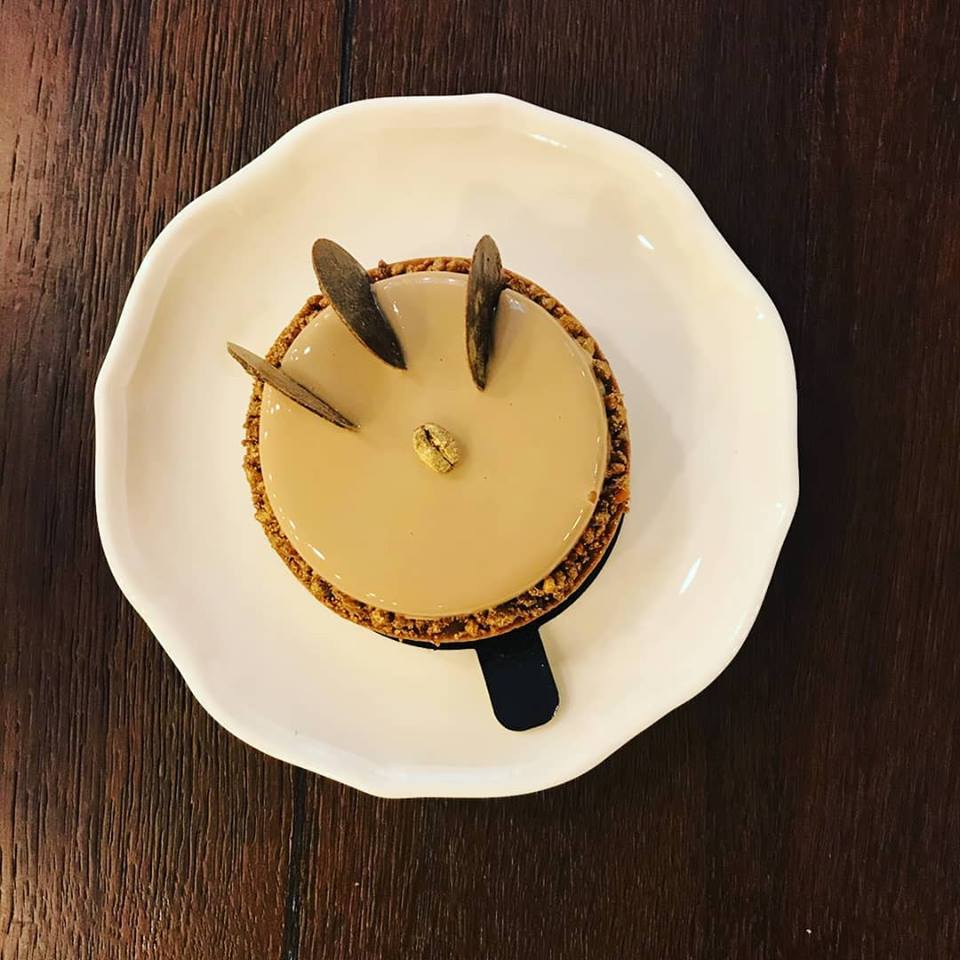 Subtly mingled notes of fruit and cocoa beguiled these experts. The result is exhilarating! On almond and hazelnut shortbread, a thin layer of orange marmalade. Then a crispy bitter orange praline, followed by coffee cream and topped with a delicious coffee mousse sprinkled with caramelised hazelnuts.
For Carl, a pastry is feminine, elegant and refined. A subtle blend of flavours and textures. Always a surprise: crispy, creamy, never too sweet, ravishing to look at.
According to Gilles Pudlowski, Carl Marletti is a dazzling pastry chef who tempts the eye and delights the palate. This tart is the epitome of elegance.
To be relished chez Verlet!
chevron_leftReturn to news