mai 2019
Delicious ice cream
Celebrate long fine days with scrumptious ice cream in our café. You can even take some home with you! 
This year, Verlet has chosen Une Glace à Paris for delectable and mouthwatering ices from Emmanuel Ryon, Meilleur Ouvrier de France and World Pastry Champion.
Verlet and Emmanuel Ryon are excited to present 4 exclusive and innovative delights:
- 3 with Verlet coffee: Kopi Luwak ice cream, Moka Sidamo ice cream and a Panama Geisha sorbet
- 1 plombière (ice cream with candied fruit from Maison Lilamand)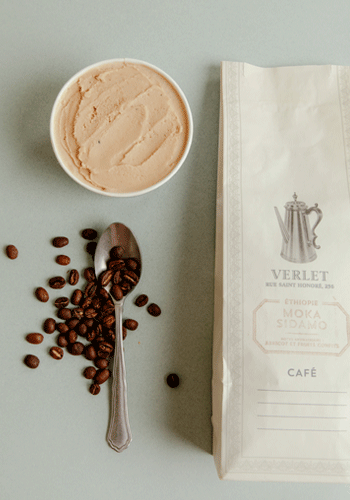 Dip into the menu for both classic and original flavours. Discover a new surprise every month. For May, cherry jasmine! 
Avid enthusiasts can choose between 3 different ice cream flavours: vanilla, pistachio/bitter orange and caramel crisp, as well as 6 sorbets: chocolate, raspberry, mango, strawberry hibiscus, orange-carrot-ginger and peppered white peach.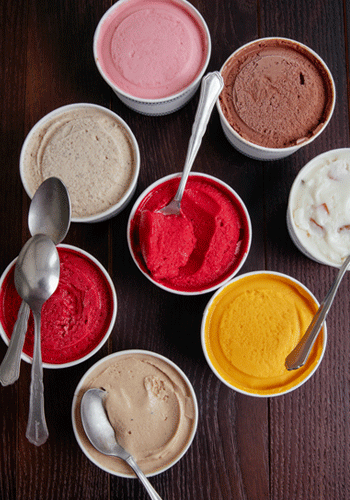 All of the ices are available to enjoy at Café Verlet or to take away: 120ml and 450ml.
chevron_leftReturn to news