février 2020
Verlet's Earl Grey green tea eclair
Carl Marletti has created for Verlet an exquisite eclair pairing subtly mingled notes of bergamot from Earl Grey tea with sharp pink grapefruit.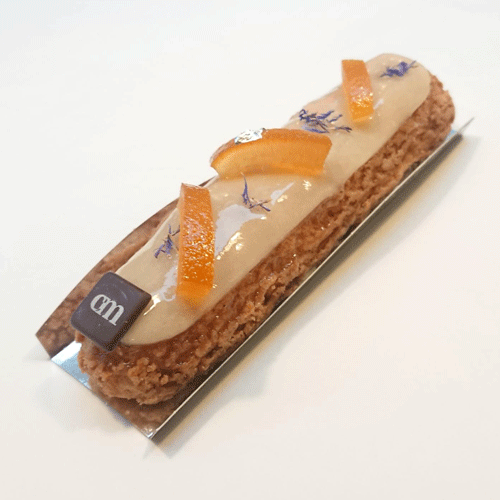 An enchanting blend of flavours and textures; delicious crispy puff pastry creamy with Verlet's Earl Grey green tea, a touch of pink grapefruit jelly, a sprinkling of candied grapefruit from the Maison Lilamand and wild cornflowers combine to create a refined eclair.      
Verlet joins with experts who passionately share their expertise to propose unique and delightful creations to stylishly accompany teas and coffees.
Enjoy this exclusive and limited edition eclair for two months from February 1st.
chevron_leftReturn to news