janvier 2020
A new selection of natural honeys
Always seeking and searching for exceptional products, this year Verlet teams up with beekeepers in the Upper Alps for exquisite new honey. This small-scale family run holding creates magic. Delight in cold-pressed, raw honeys, each with a unique consistency, colour and aroma.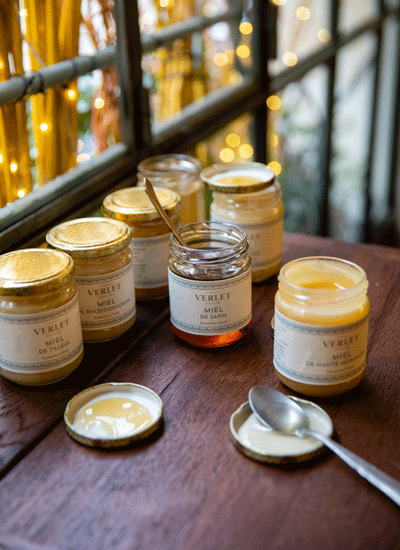 Choose from eight new honeys: no more migraine with calming and soothing Linden honey; enjoy the benefits of Forest honey to ease the respiratory tract or High Mountain honey to boost immunity. Indulge in Lavender, Fir, Acacia, Chestnut or Cherry for delicious moments of pure pleasure.
Honey: 8,90 euros. Available only in store.
chevron_leftReturn to news