novembre 2019
Coffee Gift Box
Created in 1880, Verlet is the oldest coffee house to roast and brew all its craft coffees in its roaster, rue de Montpensier. 
3 exceptional coffees presented in an exquisitely illustrated aubergine toned box illustrate its history throughout different origins.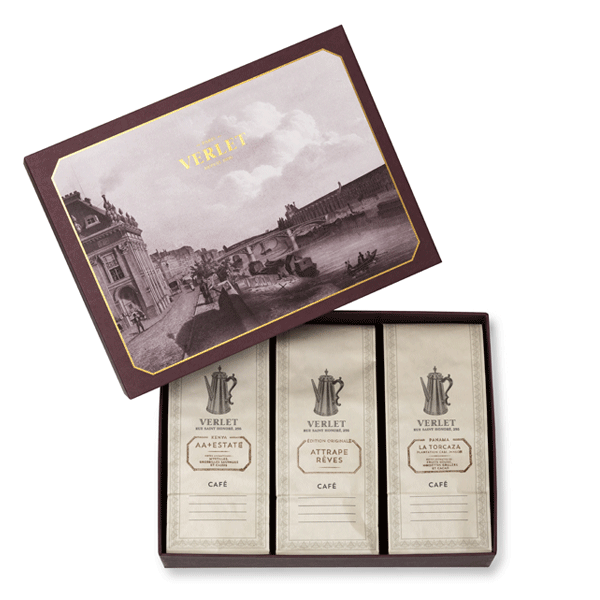 Single pure origin coffee from Kenya,  the sweetest coffee in the world, coffee from Panama La Torcaza with sweet fruity notes and chocolate undertones, and finally an original edition from the roaster called "Attrape-rêves" : an exclusive blend of rare and precious coffees.
Coffee Gift Box : 50€
chevron_leftReturn to news